On March 8th 2018, Saxion University (SaxionU) including Prof. Chris van den Bourne, former Manager of SaxionU International Office and Mr. Janco Bonnink, Manager of SaxionU International Office visited and had discussions with Ton Duc Thang University (TDTU).
On behalf of TDTU, Dr. Tran Trong Dao, Vice President of TDTU; Deans of Faculties of Finance and Banking, Industrial Arts, and Electrical-Electronics Engineering.
During the discussion, both two universities reviewed and got more experience from the results of the 12-year international cooperation with several successful activities: joint programme 3+1; lecture and student exchange programme; co-organisers of international conference; Erasmus+; research cooperation,…so as to develop better future plans: dual programme for students of Faculty of Electrical-Electronics Engineering (the signing ceremony witnessed by Minister of Dutch Ministry of Commerce took place on February 7th, 2018 on the occasion of 45-year diplomatic relations between Vietnam and the Netherlands); joint programme 3+1 for students of Faculty of Finance and Banking; and student exchange for both universities' students majoring in Industrial Arts.
On the same day, SaxionU also had a meeting with the students who are studying the international joint-training programmes at TDTU for information exchange about the learning environment, living expenses in the Netherlands and SaxionU. As a result, TDTU students get more valuable information and become more confident when continuing their study at SaxionU, one of the biggest universities in the Netherlands.
Some photos taken at the event:
Overview of the discussion between TDTU and SaxionU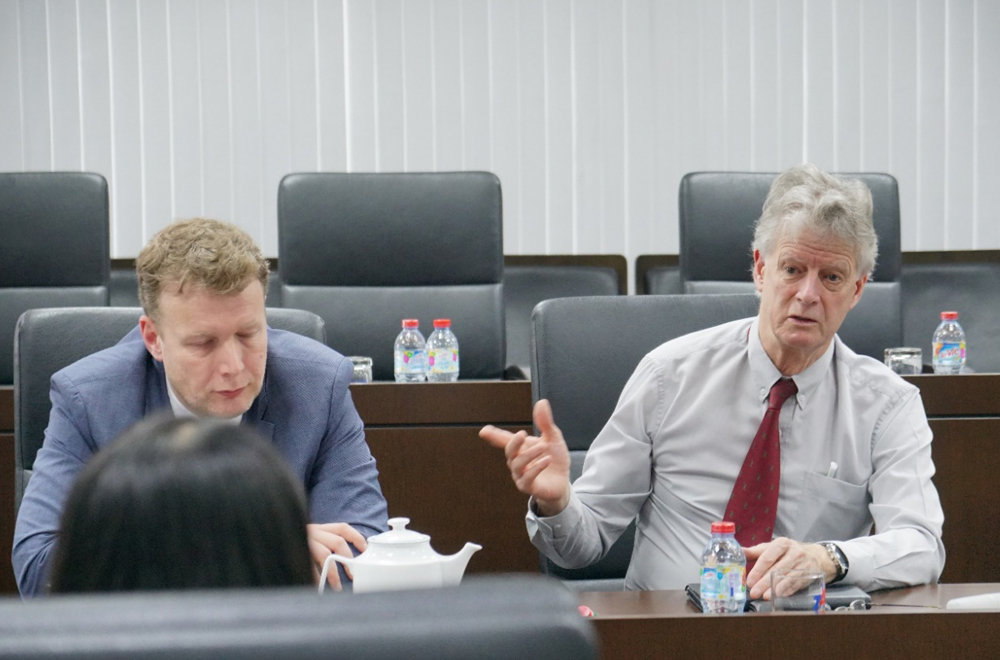 SaxionU exchanged detailed information about the new cooperation activities with TDTU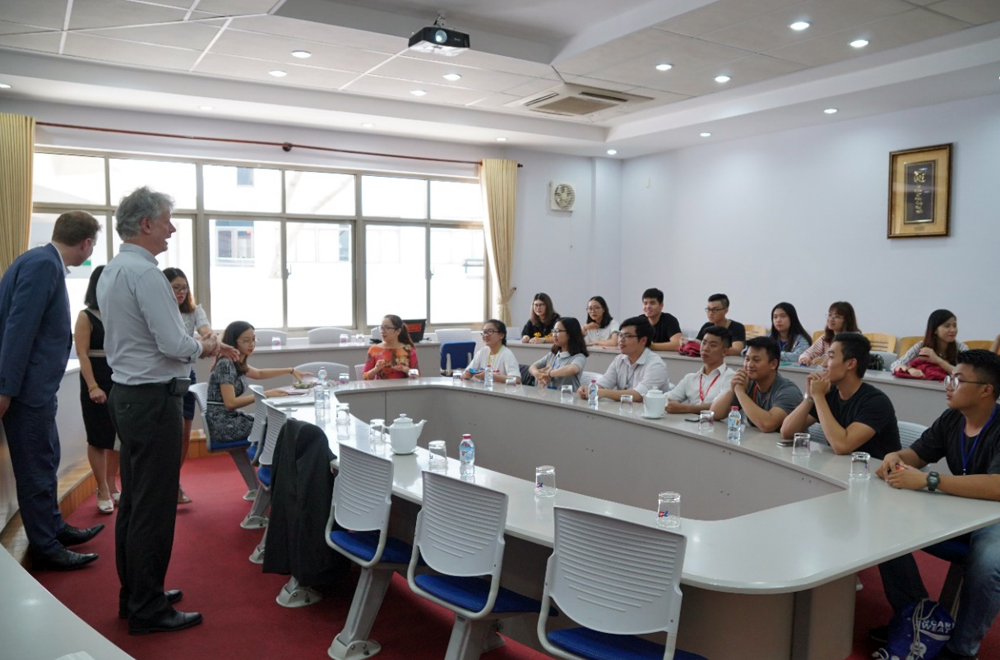 SaxionU met TDTU students …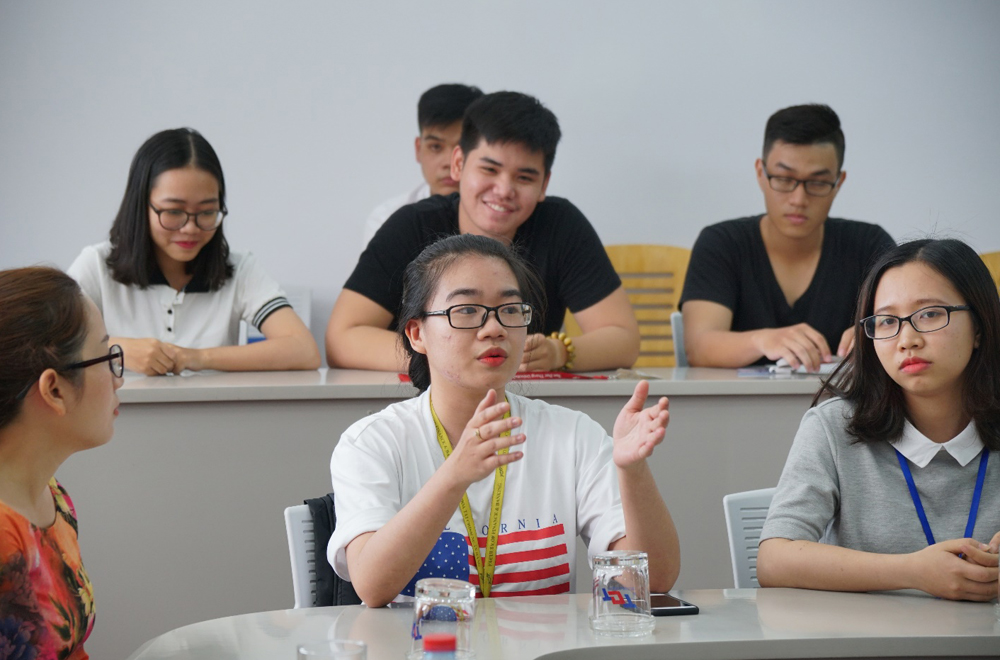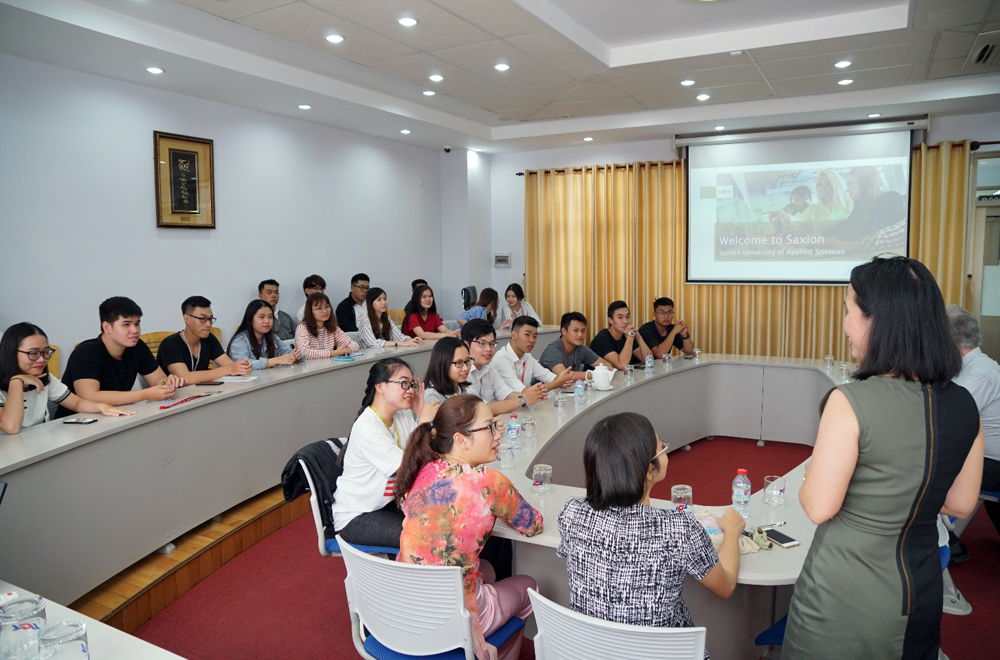 … and had an open discussion to respond to TDTU students' questions about their study time at SaxionU