The signing ceremony of cooperation agreement between Faculty of Accounting of Ton Duc Thang University (TDTU) and Singapore Polytechnics (SP) was held on March 7th, 2018. Dr. Tran Trong Dao, TDTU Vice President, Dr. Le Thi My Hanh, Dean of Faculty of Accounting of TDTU and Mr. Andrew Tan, Director of Business Innovation Centre attended the event along with lecturers and staff of the two institutions.
With the support of the Institute of Chartered Accountant in England and Wales (ICAEW) as well as from the needs and real ability of TDTU and SP, the two sides agreed to sign an agreement to implement cooperation in training and scientific research in the field of auditing and accounting including professional management, standards and audit techniques; refresher training and training courses on accounting and auditing for lecturers and students of the two sides.
This event will be a turning-point for Faculty of Accounting and will create many new opportunities for students of this Faculty. It gives them access to advanced training programs focused on practice, which is suited to the needs of businesses in general and auditing companies in particular.
Some information about Singapore Polytechnics:
Singapore Polytechnics is a part of the system of public polytechnics in Singapore (SP). It has a significant investment from the Government which helps to provide the best educational services. SP is also proud of its international students from many countries. Graduation certificate from SP definitely helps students get a good job not only in Singapore but also in other countries.
Some pictures of the Signing Ceremony: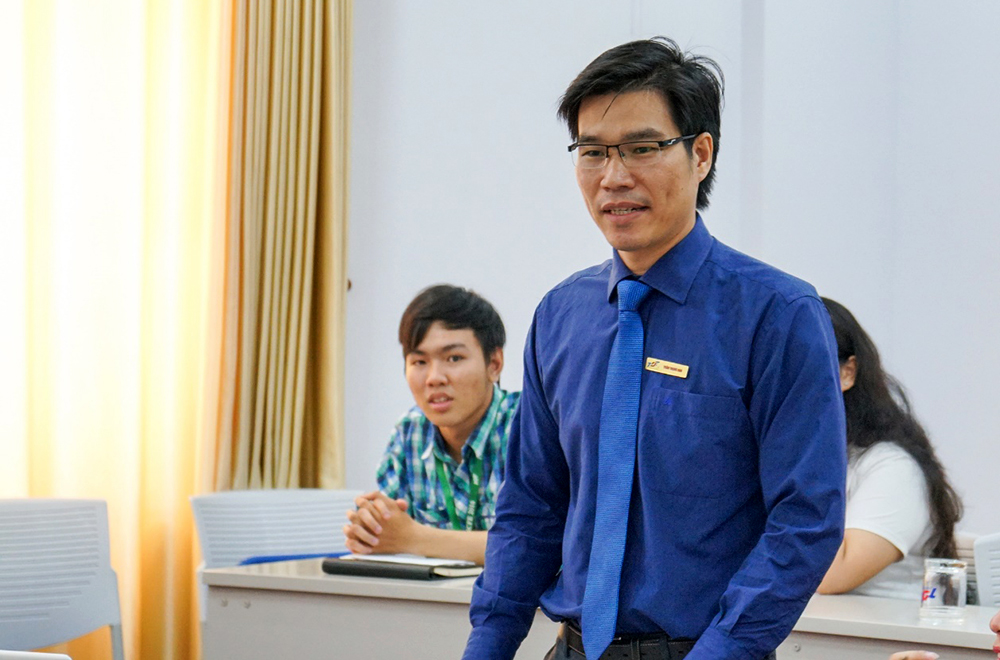 Dr. Tran Trong Dao, Vice President of TDTU speaks at the ceremony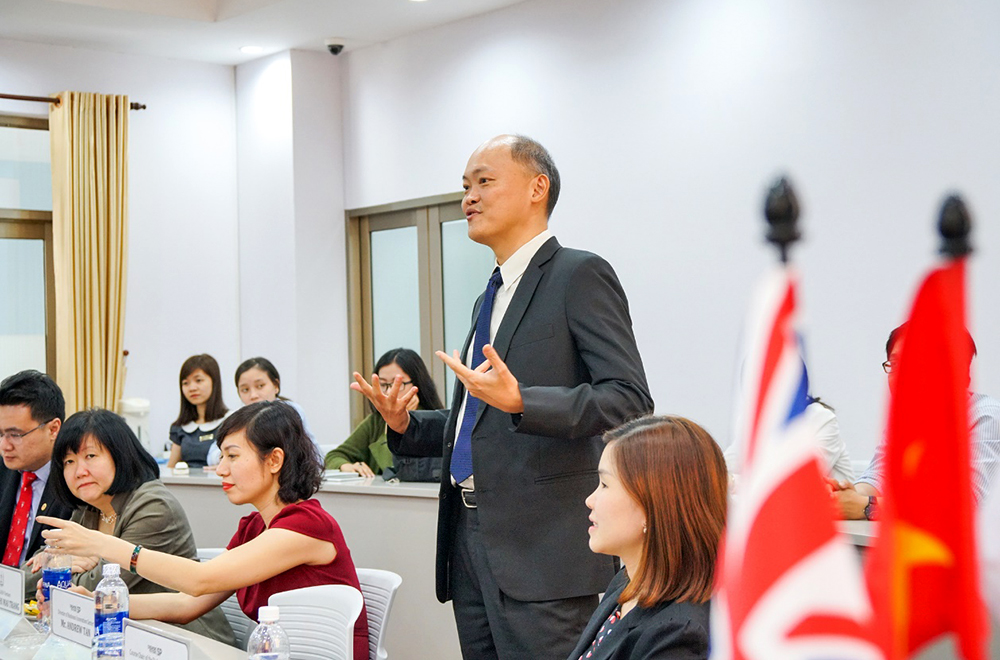 Mr. Andrew Tan, Director of the Singapore Polytechnics Trade Initiative presents benefits of the cooperation program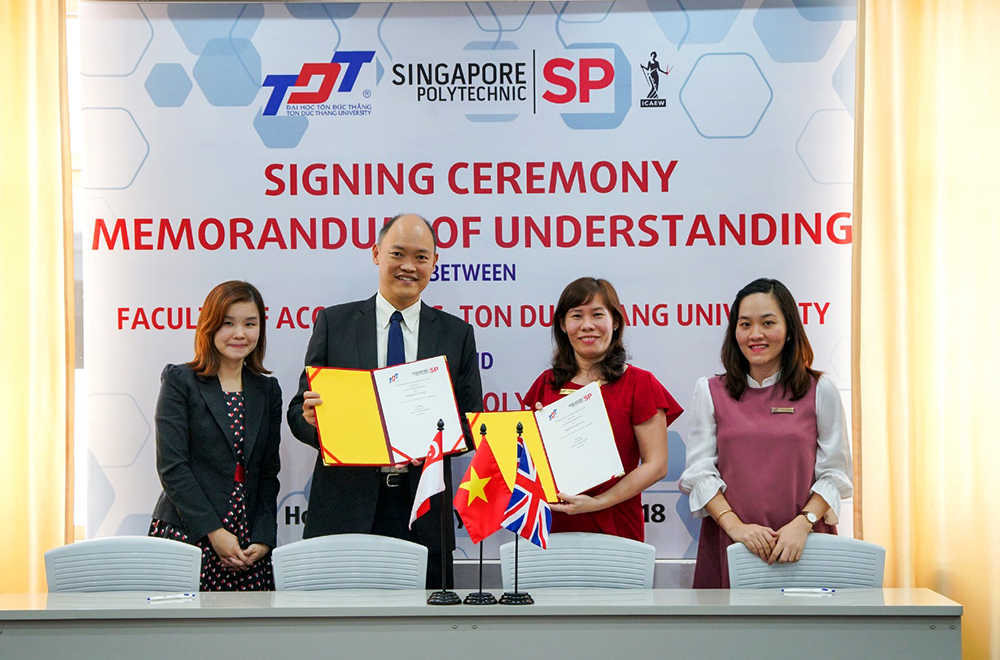 Dr. Le My Hanh, Dean of Faculty of Accounting and Mr. Andrew Tan sign the MOU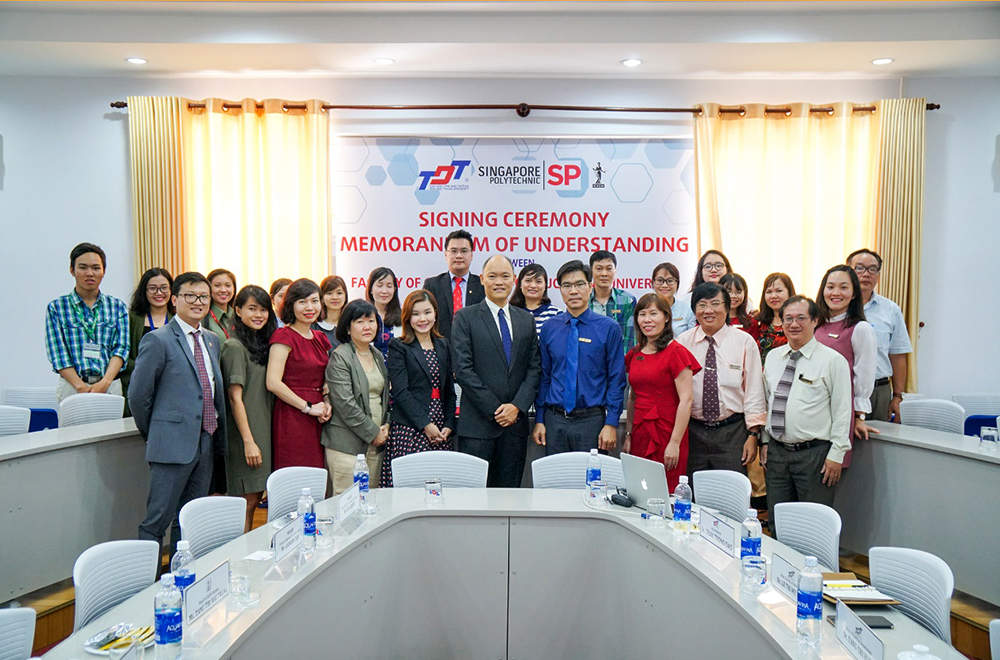 This cooperation will bring new benefits to students of Faculty of Accounting, TDTU