On the evening of March 5th, 2018, the delegation of Georgia State University (GSU) including Prof. Larry S. Berman, Honors College Founding Dean, Professor of Political Science, and Dr. Wolfgang Schlör, Associate Provost for International Initiatives visited and worked with Ton Duc Thang University (TDTU).
Georgia State University is a public research university founded in 1913 in the heart of Atlanta, US. GSU is the State's second largest university with more than 28,000 students from over 145 different countries. GSU has 52 programs with 250 fields of study and 06 affiliated colleges including: arts & sciences, health & anthropology, pedagogy, law, business and policy research. GSU was ranked 351st according to the Times Higher Education (THE) 2017-2018.
At the meeting, representatives of GSU and TDTU exchanged the cooperation programs that GSU and TDTU will implement in the future such as periodical exchange of lecturers and students, GSU's scholarships for TDTU lecturers and students as well as coordinated implementation of main scientific research projects of GSU and TDTU.
Some pictures of the meeting: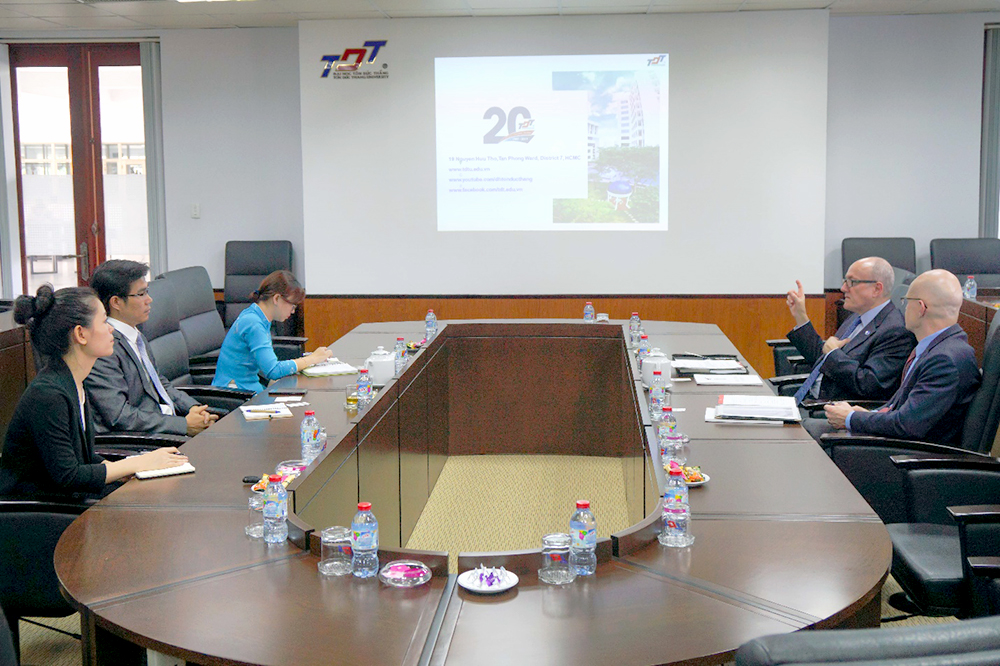 Overview of the meeting between GSU and TDTU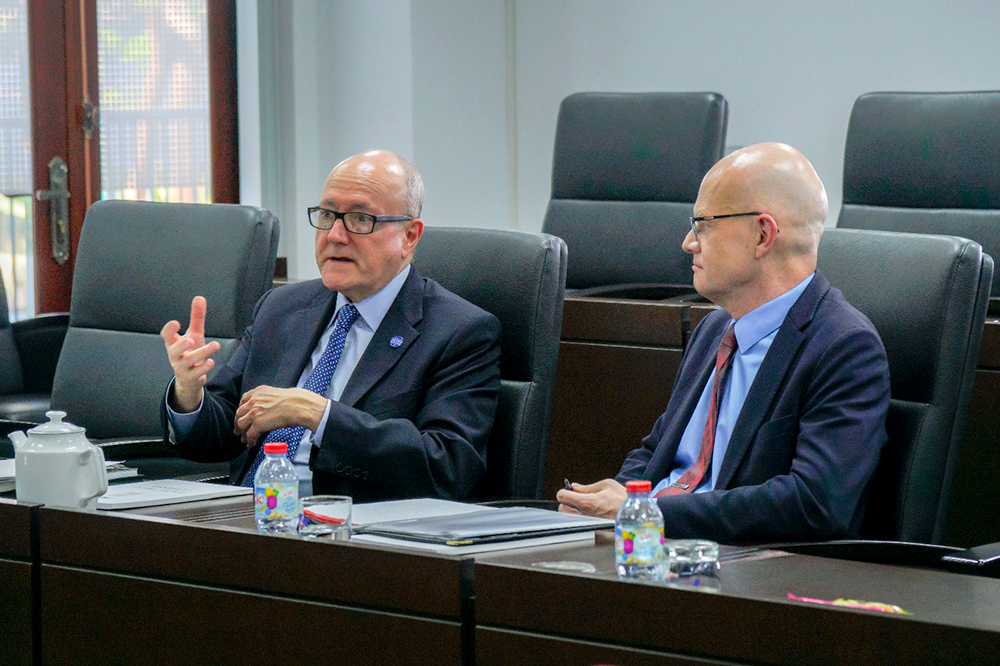 GSU delegation exchanges the details about cooperation programs with TDTU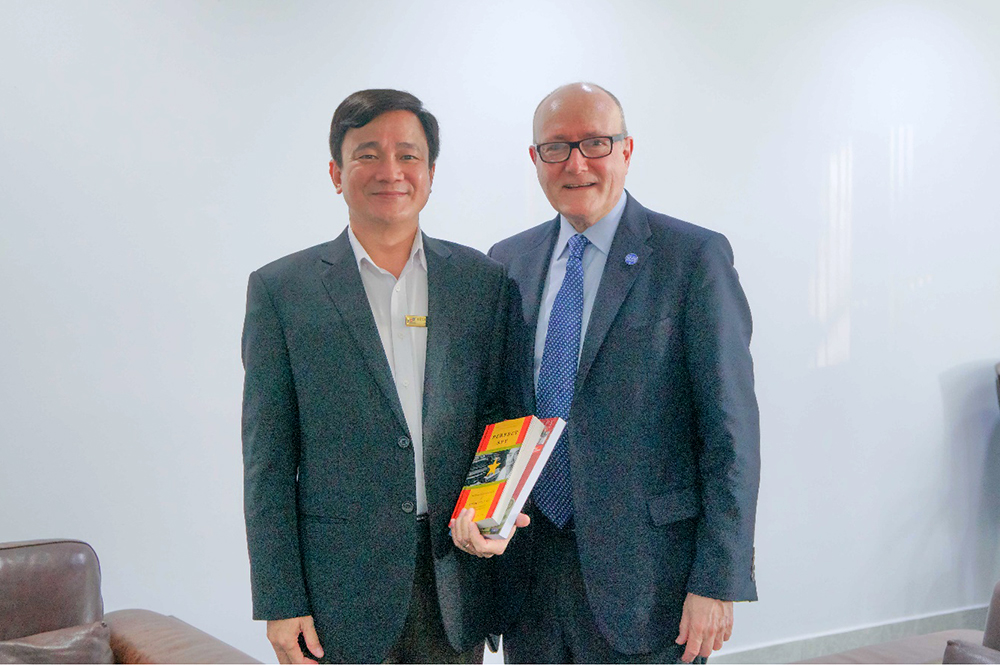 Prof. Larry S. Berman gives his book titled "X6- Perfect Spy" about Pham Xuan An to Prof. Le Vinh Danh, President of TDTU.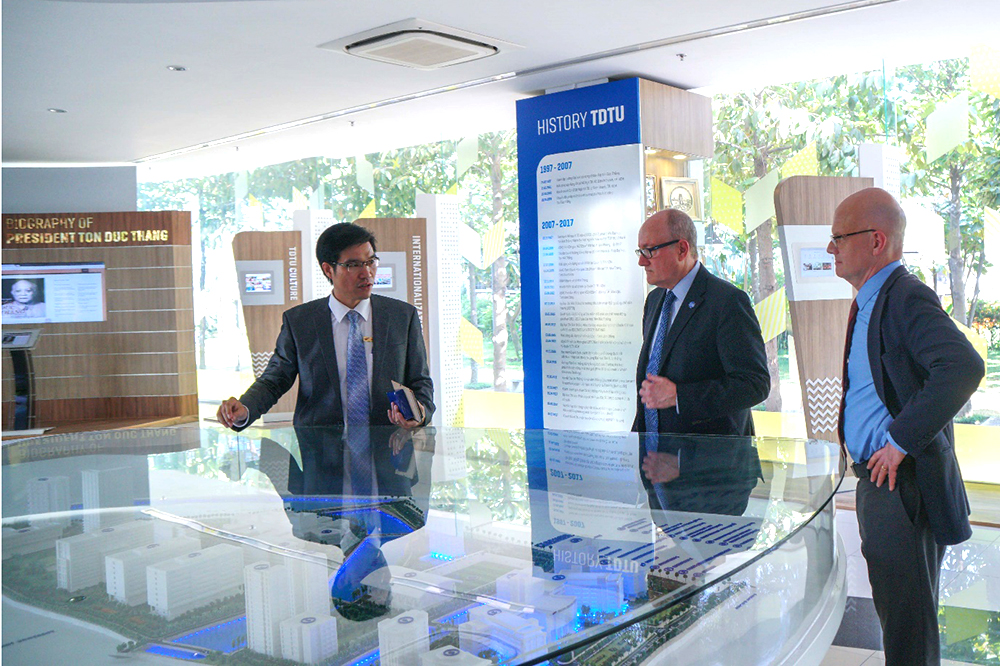 Dr. Tran Trong Dao, Vice President of TDTU shows GSU delegation around TDTU after the meeting